Save Money. Save Time. Save Hay.
Not only do our cattle hay feeders for save hay, they will save you money for years and years to come.  Designed with cattle in mind, these hay feeders are built tough to last.  All of our hay saver hay feeders for cattle are made from high quality materials designed to withstand the elements for many years to come.  View our hay savings comparison chart. Start saving now!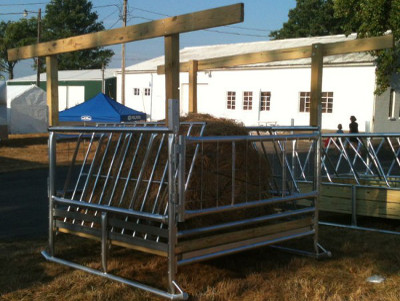 C-7 Cattle Hay Feeder
Contact Us for Delivered Price
The C-7 cattle hay feeder has stanchion bars going around the outside of feeder with a panel bar welded into place on the ends of the feeder. (roof not included)
View Details…
Contact Us!
Call 812-614-4364 or email us for more information.
Note: We respond to all inquiries. Please check your spam folder for emails. Call 812-614-4364 with questions.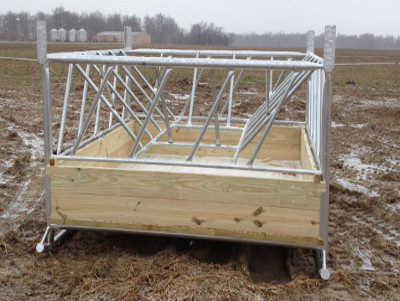 VL-2882 Cattle Hay Feeder
Contact Us for Delivered Price
Combination hay feeder and grain feeder. Available in 8′, 12′, and 16'lengths. Feeds 1,500 lb. bales, square bales, silage or feed.
View Details…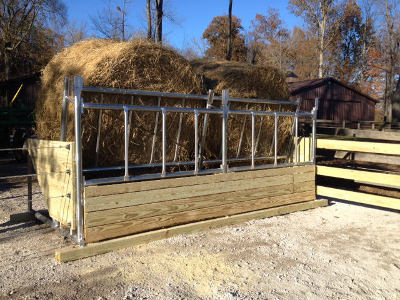 BK-6 Fence Line Cattle Hay Feeder
Contact Us for Delivered Price
Sold as frame only. A minimal amount of lumber is needed to finish the bunk.
View Details…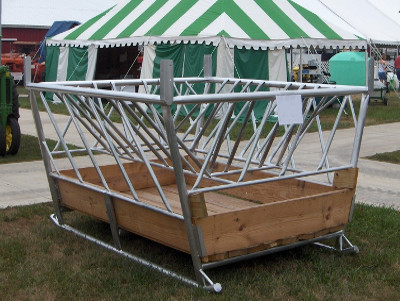 W-8 Cattle and Calf Hay Feeder
Contact Us for Delivered Price
Available in 8′, 12′, and 16′ to hold big square or round hay bales. Comes fully assembled and ready to use. Good for cattle and calves.
View Details…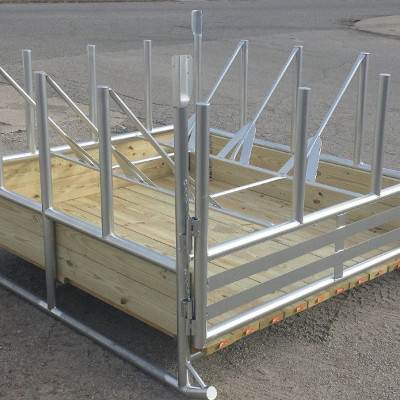 STVL-2882GF Horned Cattle Hay Feeder
Contact Us for Delivered Price
Combination hay feeder and grain feeder. Available in 8′, 12′, and 16'lengths. Not available in all areas.
View Details…