Combination Cattle Hay Feeder and Grain Feeder
Contact Us for Delivered Price
The VL-2882 cattle hay feeder and grain feeder is constructed very close to the original VL-2875 (2nd Generation) with just a few more hay saving features. It is 7″ wider making it 7′ 3″ wide which gives us room to put more bars in the hay saver basket so the hay funnels to the center of the hay feeder from every angle. It has the same cleaning features as the VL-2875. Feeds 1,500 pound bales, square bales, silage or feed, the VL-series bunk will handle all of them. If your aim is to save hay out in the field, this is the bunk you want.
Available in: 8′, 12′, 16′ lengths
View hay savings comparison chart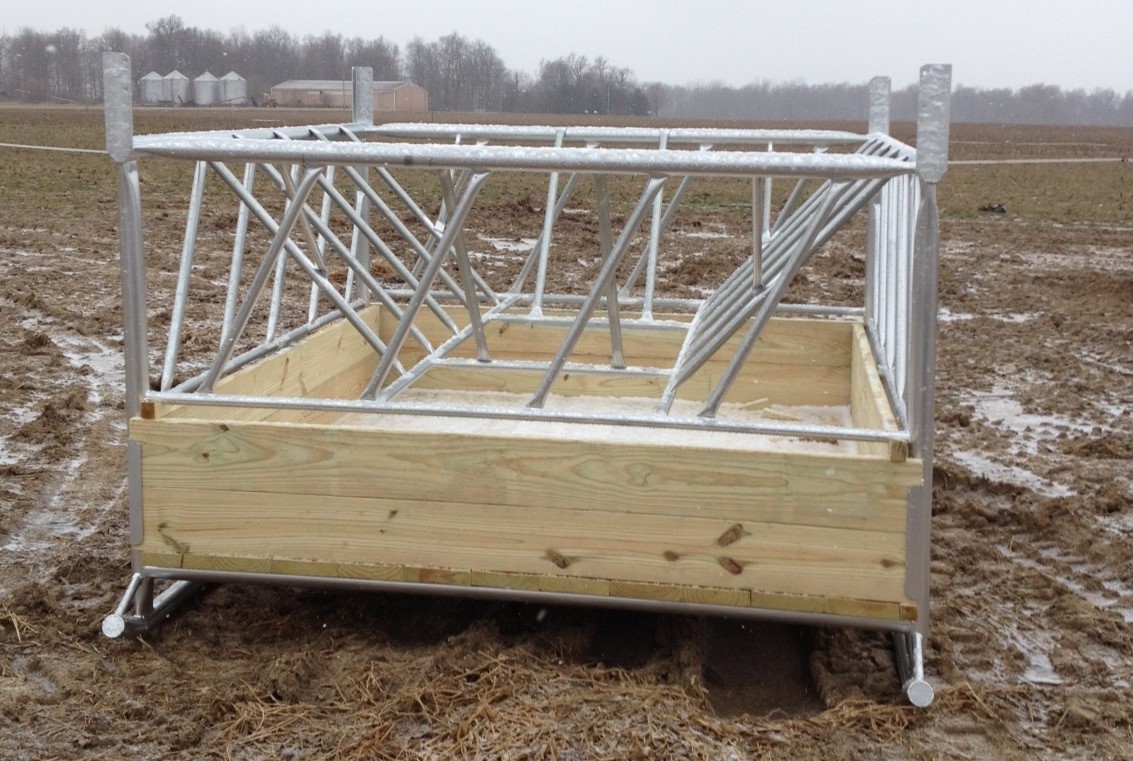 Contact Us!
Call 812-614-4364 or email us for delivered prices.
Note: We respond to all inquiries. Please check your spam folder for emails. Call 812-614-4364 with questions.