Klene Pipe has been supplying quality made bunk feeders for over 45 years.

Our bunk feeders are made from the highest quality materials. Made with O.D. steel pipe and grade #1 treated lumber, these feeders are durable and built to last.
Bunk feeders are available in multiple sizes for use with calf, sheep, and cattle. We offer combination hay and feed bunk feeders depending on your needs. See product listing below for details. Contact us for more information.
FH-216 Bunk Feeder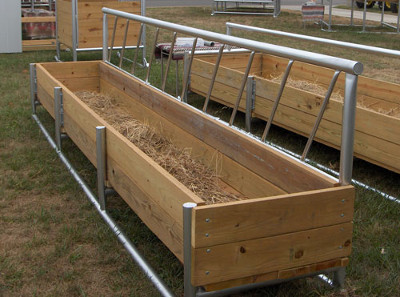 Combination hay and feed fence line bunk feeder designed to hold hay & feed.
Learn More…
HF-216 Bunk Feeder
Combination hay and feed bunk feeder is designed to hold both hay and feed. .
Learn More…
T-216 Bunk Feeder
This cattle feeder has a pipe running down the center to help keep the cattle out.
Learn More…