Manufacturing Hay Feeders & Portable Shelters since 1949
We offer a wide selection of hay feeders / cattle feeders as well as portable run in shelters and other shade structures. Our patented hay saver feeders are designed to save you time and money and our run in shelters and shade structures are built to effectively protect your livestock from the elements.
Learn more about our patented Hay Saver Feeder:
If you would like more information and pricing on the best built, longest lasting products on the market today,
give us a call, or send a request for a brochure
.
Contact Us!
Call 812-614-4364 or email us for delivered prices.
Hay Saver Feeders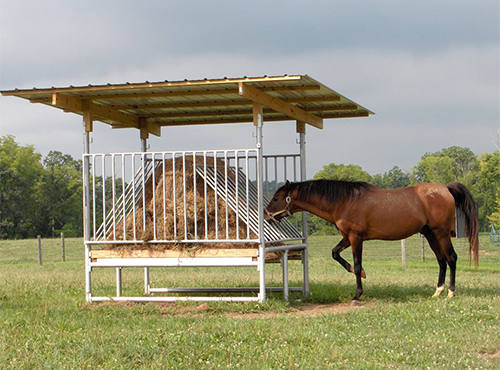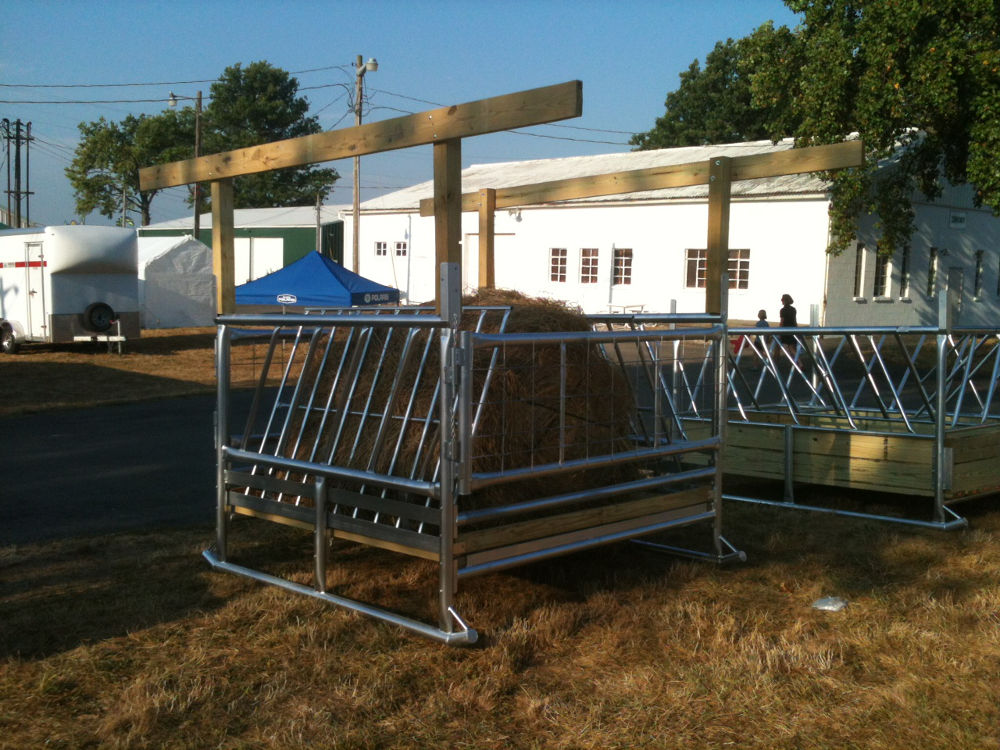 Save with our "Hay Saver" Feeders!

Klene Pipe's patented "Hay Saver" Feeders save you from losing hay and losing money! Our feeders prevent loss of hay and have an average life span of well over 20 years! View available models.
Hay Saver Feeders for Horses
Designed with a horse in mind! Most horse hay feeders were originally modified cattle feeders. The H-8, H-10 and H-12 horse hay feeders have been built from the ground up with only horses in mind.
Hay Saver Feeders for Cattle
Our cattle feeder design stops your livestock from burying their head deep inside the hay bale and pulling too much. What doesn't fit in their mouth falls back onto the floor of the feeder.
Can also be used for wide variety of other livestock including donkeys, llamas, alpacas, and more. See video:
Run In Shelters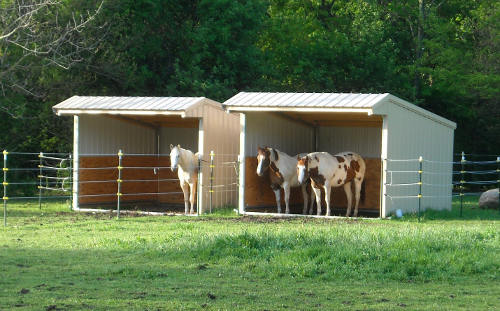 The Wrangler
Constructed out of the same 10 gauge galvanized steel as the Maverick, it has that classic "salt box" roof that looks great in your pasture.
Learn more…
The Maverick
The toughest building frame that you will find anywhere that can withstand the abuse that horses and livestock can dish out!
Learn more…
Portable Shelters & Bunk Feeders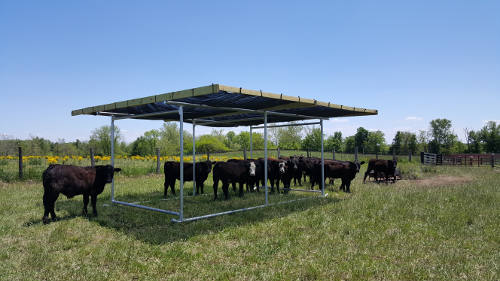 Portable Shade Structures
Protect your animals from the hot summer sun and other weather with Klene Pipe Structures' DIY portable shade solution.
Learn more…
Bunk Feeders
We offer a selection of combination hay and feed bunk feeders. Durable and designed to endure many years despite time and weather.
Learn more…
---
What people are saying about Klene Pipe:
"Great concept, quality materials, we are thrilled with the last feeder we will ever have to invest in! The hay stays off the ground, and with the larger roof, I can see them using this as summer shade also."
"We bought this feeder a week ago. And I've got to say this is the best feeder you could buy."
"I LOVE these feeders! I can't explain how much easier life is with these things!"