Our "Hay Saver" Horse Hay Feeders will Save You Money, Time & Hay
Klene Pipe's "Hay Saver" Hay Feeders for horses are specially designed to save hay so you save Money and Time! Our square or round bale feeders for horses are made from high quality materials, our hay saver feeders will withstand the elements for years to come. Though designed with horses in mind, the Klene Pipe horse hay feeder can be used with other livestock as well including llamas, alpacas, and more. View our hay savings comparison chart. Start saving now!
Learn more about our Hay Saver Hay Feeders for Horses:
Contact Us!
Call 812-614-4364 or email us for delivered prices for Horse Hay Feeders.
Note: We respond to all inquiries. Please check your spam folder for emails. Call 812-614-4364 with questions.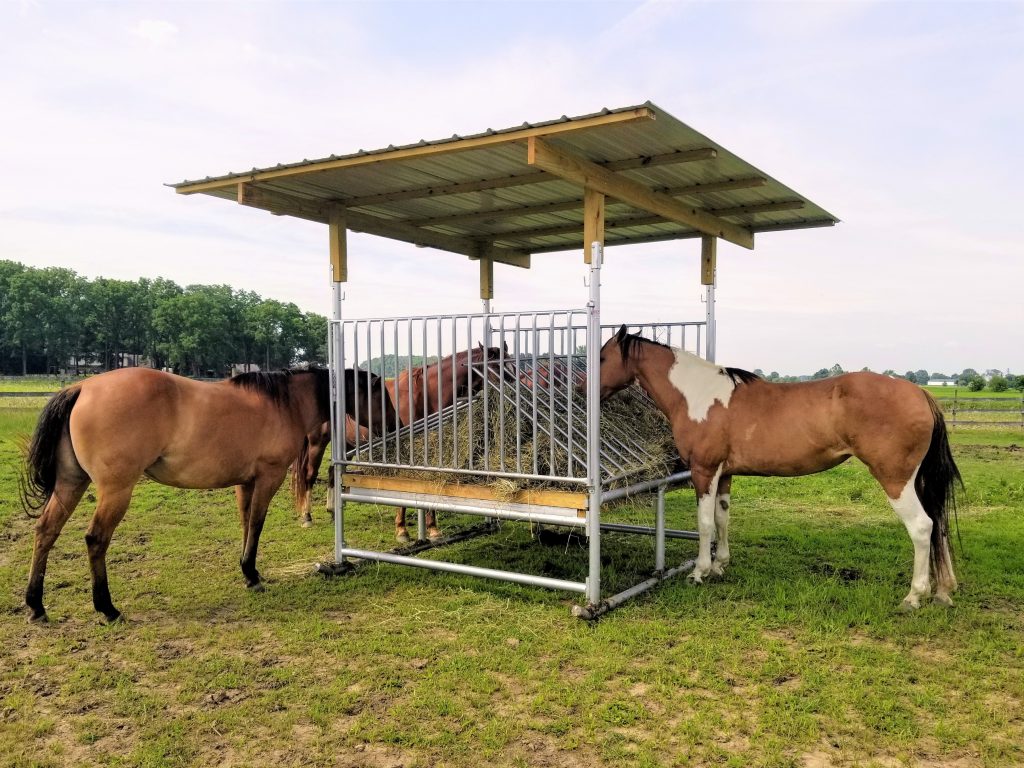 H-8 Horse Hay Feeder
Contact Us for Delivered Price
The H-8 is our most popular hay feeder for horses! Made with folding grills to keep hay inside. Holds 1 large round hay bale.
Shown with optional roof – not included.
View Details…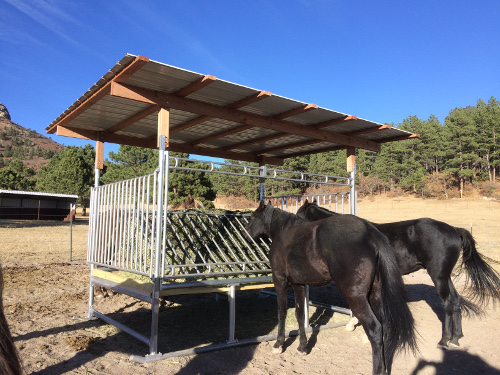 H-10 Horse Hay Feeder
Contact Us for Delivered Price
The H-10 Hay Feeder for horses is 10 foot long and fits multiple small hay bales or one large square hay bale. Shown with optional roof – not included.
View Details…