Big Bale H-12 Horse Hay Feeder
Contact Us for Delivered Price
The H-12 "Hay Saver" Hay Feeder is designed for Horses, but is also great for Horned Cattle, Donkey's, Llamas, Alpacas, and More
12 foot long "Hay Saver" hay feeder for horses.
Fits multiple small hay bales, two large round hay bales or one large square hay bale.
All feeders shown with optional roof.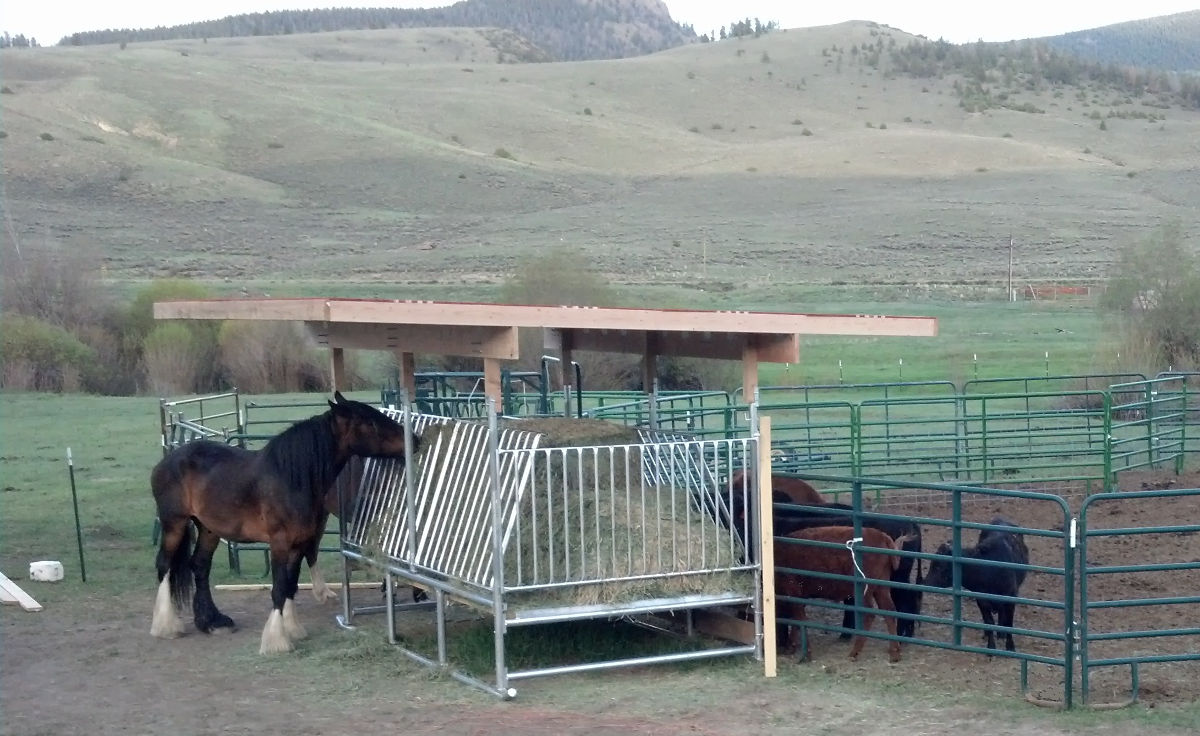 Contact Us!
Call 812-614-4364 or email us for delivered prices.
Note: We respond to all inquiries. Please check your spam folder for emails. Call 812-614-4364 with questions.